UPCOMING EVENTS AT OUR MALL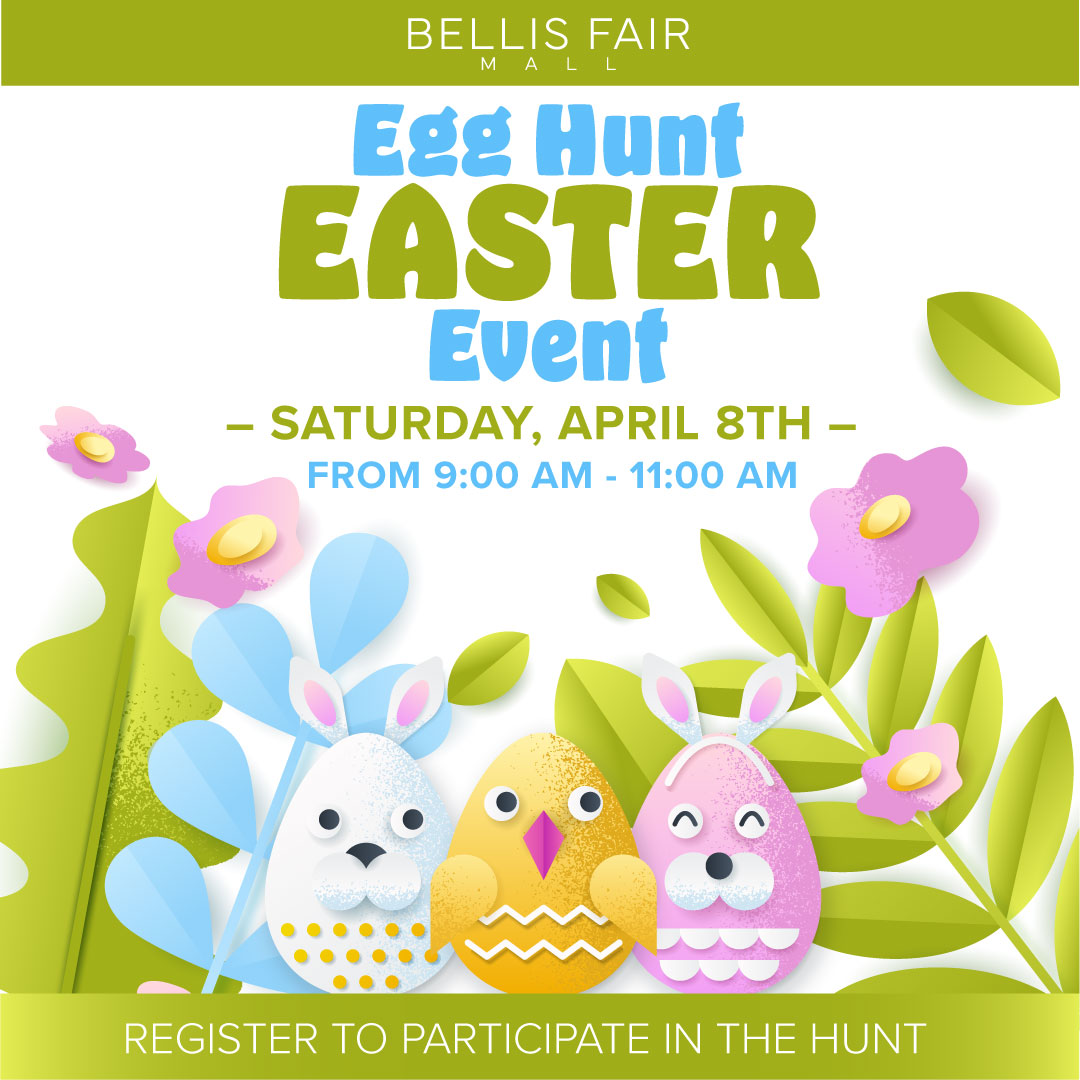 Bring the kids for our huge easter egg hunt, easter coloring, and pictures with the Easter Bunny! Kids age 10 and under can hunt for over 1000 eggs filled with candy, toys, prizes and offers from over 25 participating mall stores!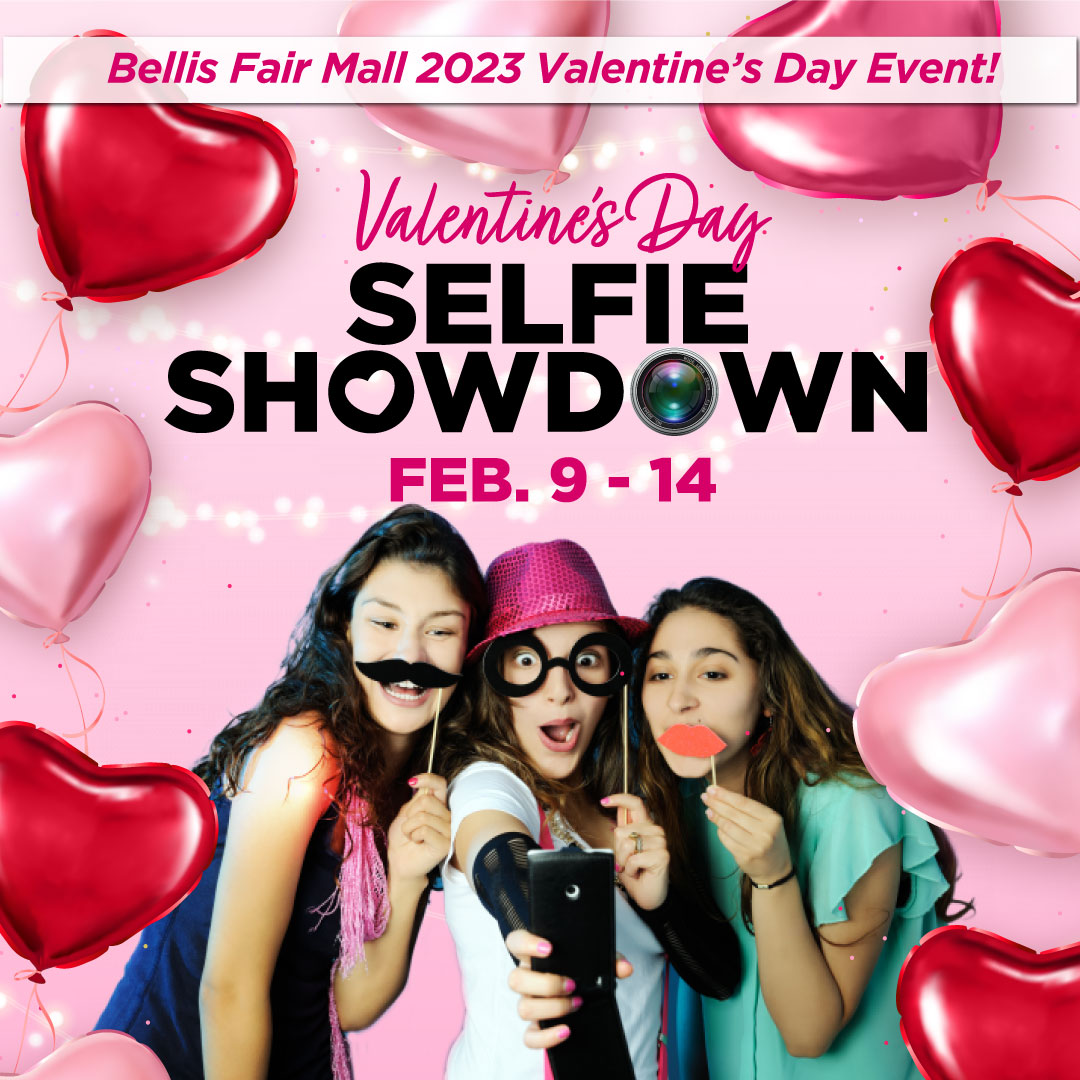 Come participate in the Bellis Fair Valentine's Day Selfie Event and enter your picture for a chance to win a great prize from one of our local stores and from new ownership. Find any of our beautiful backdrops within the mall and take as many pictures as you want. (Click link below to see map)
Pictures must be published on our facebook page or submit them at our management office  located in the mall.
It doesn't matter whether you want to come dressed in your sunday best or take some selfies in your sweats, have matching outfits, or go retro. We want everybody to feel the Love this Valentine's Day! So be creative, just keep it PG, we are a family mall after all!