UPCOMING EVENTS AT OUR MALL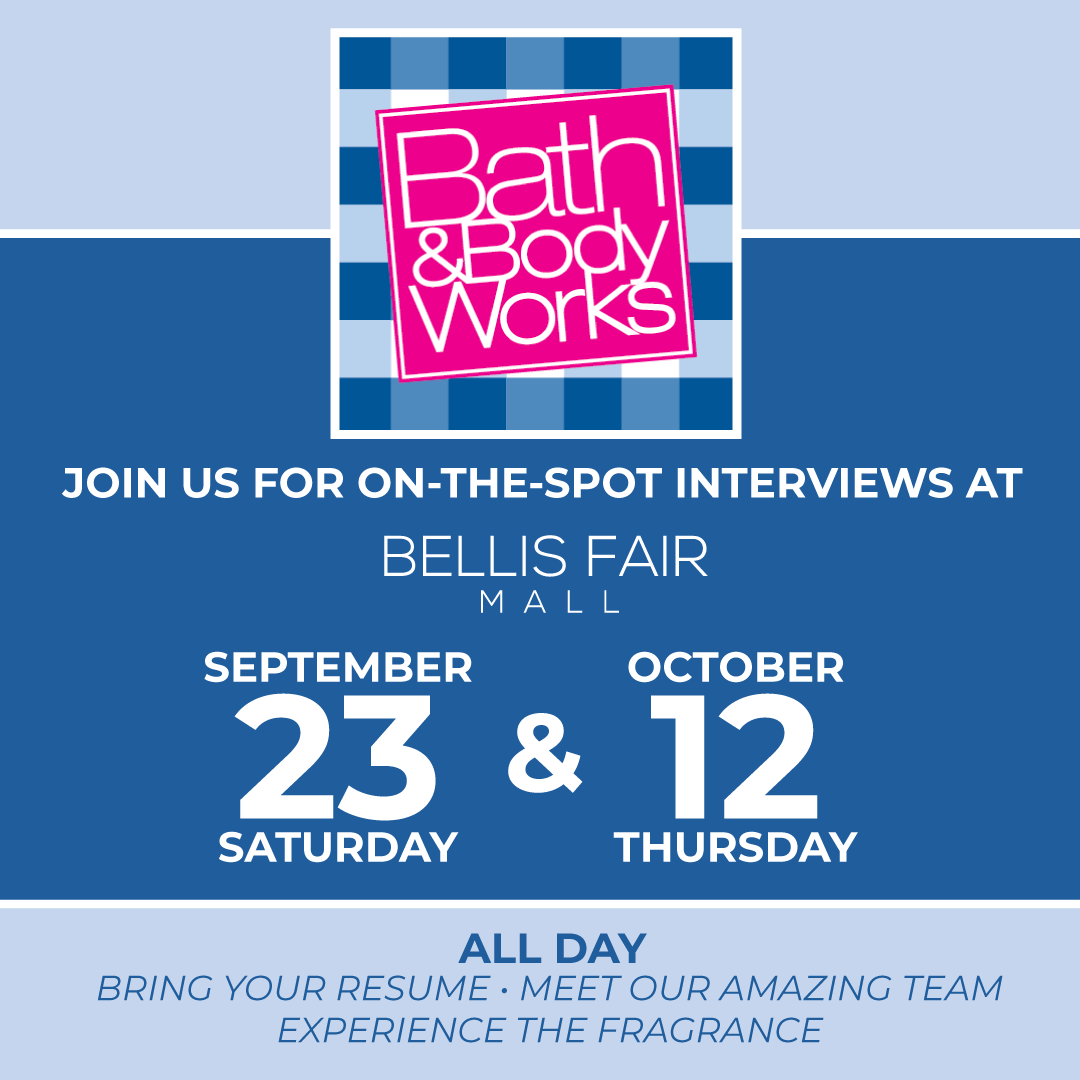 BATH & BODY WORKS IS HIRING!
On the spot interviews ALL DAY at our mall. Saturday, September 23 and Thursday, October 12.
Bring your resume and meet the amazing team at Bath & Body Works.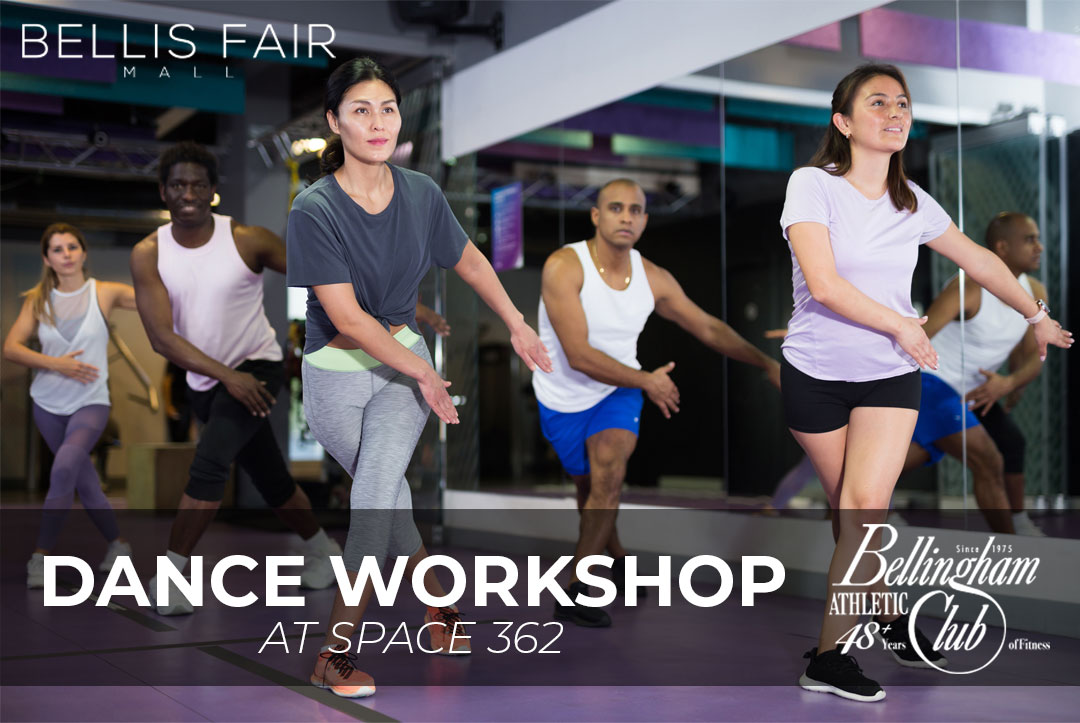 Come experience Groov3 HipHop Dance, Bachata, Pop Pilates, Danzanika, Onestyle Functional Breathing & Movement, Yoga Care for Cancer and After Cancer, and Family Fun Fitness hosted at the Bellis Fair Mall! Workshop registration includes a free one-month platinum membership at Bellingham Athletic Club located at 4191 Meridian St. 
Members have access to all of the platinum amenities: pool, hot tub, sauna, basketball, pickle ball, racquetball, handball, free-weights, cardio, circuit machines, 30 group classes per week, Activtrax, personal training, and Kids Club!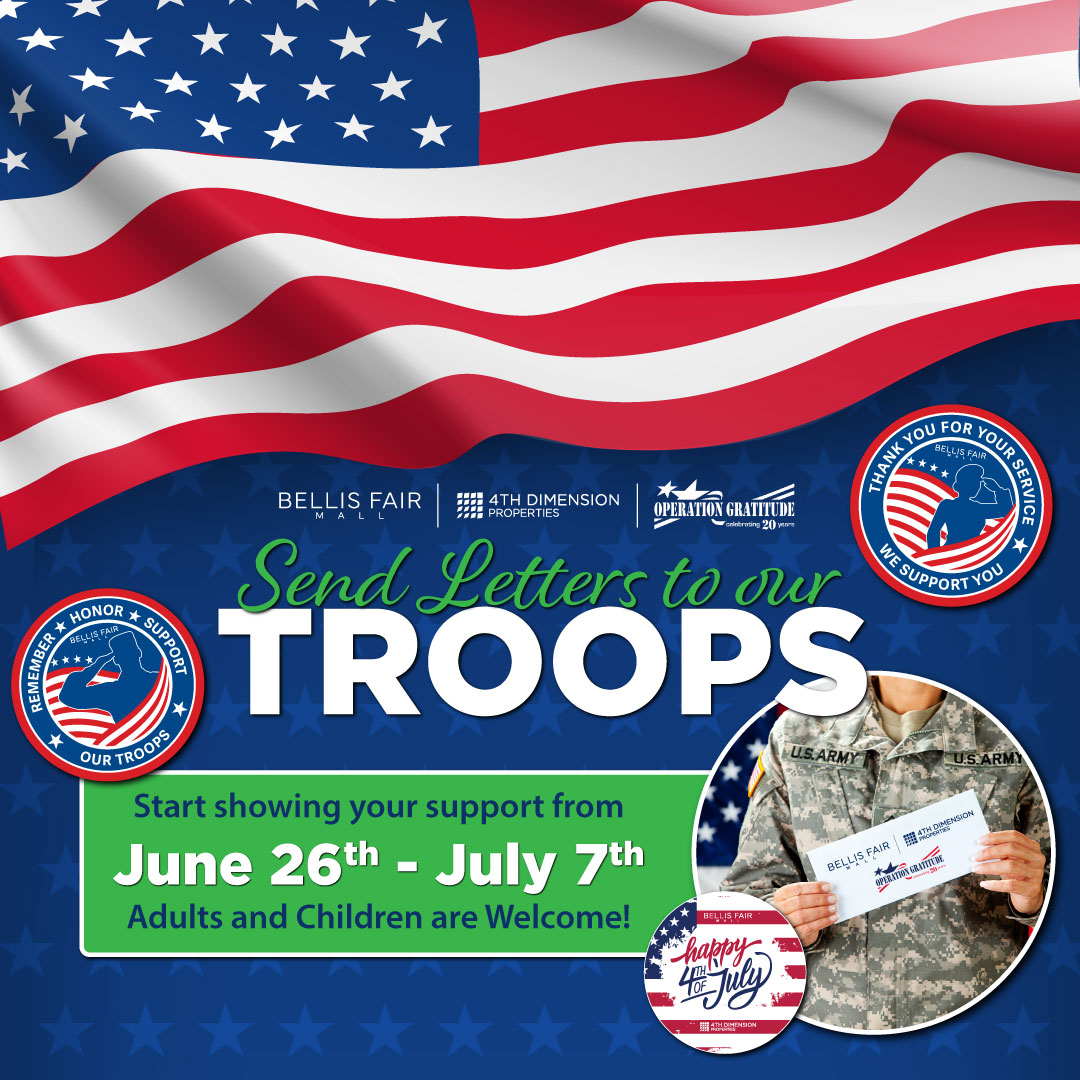 Celebrate the 4th of July by showing your support to our troops. We will be providing materials to write letters or draw pictures for our brave soldiers serving overseas.
For every letter that is sent, we will donate $5* to reach our goal of $1000 to support those that are serving our country. In addition, if we reach a total of 1000 letters we will donate an additional $1000 to a local Veteran's Group**. It's a great way to show your support and let them know they're not alone. So, grab your pens and paper or crayons and let's get writing!
Materials and drop box are in the food court by the big glass windows
*Dontations will go to Operations Gratitude towards continuing their
wonderful work supporting our troops overseas.
**Veteran's group to be determined by ownership after event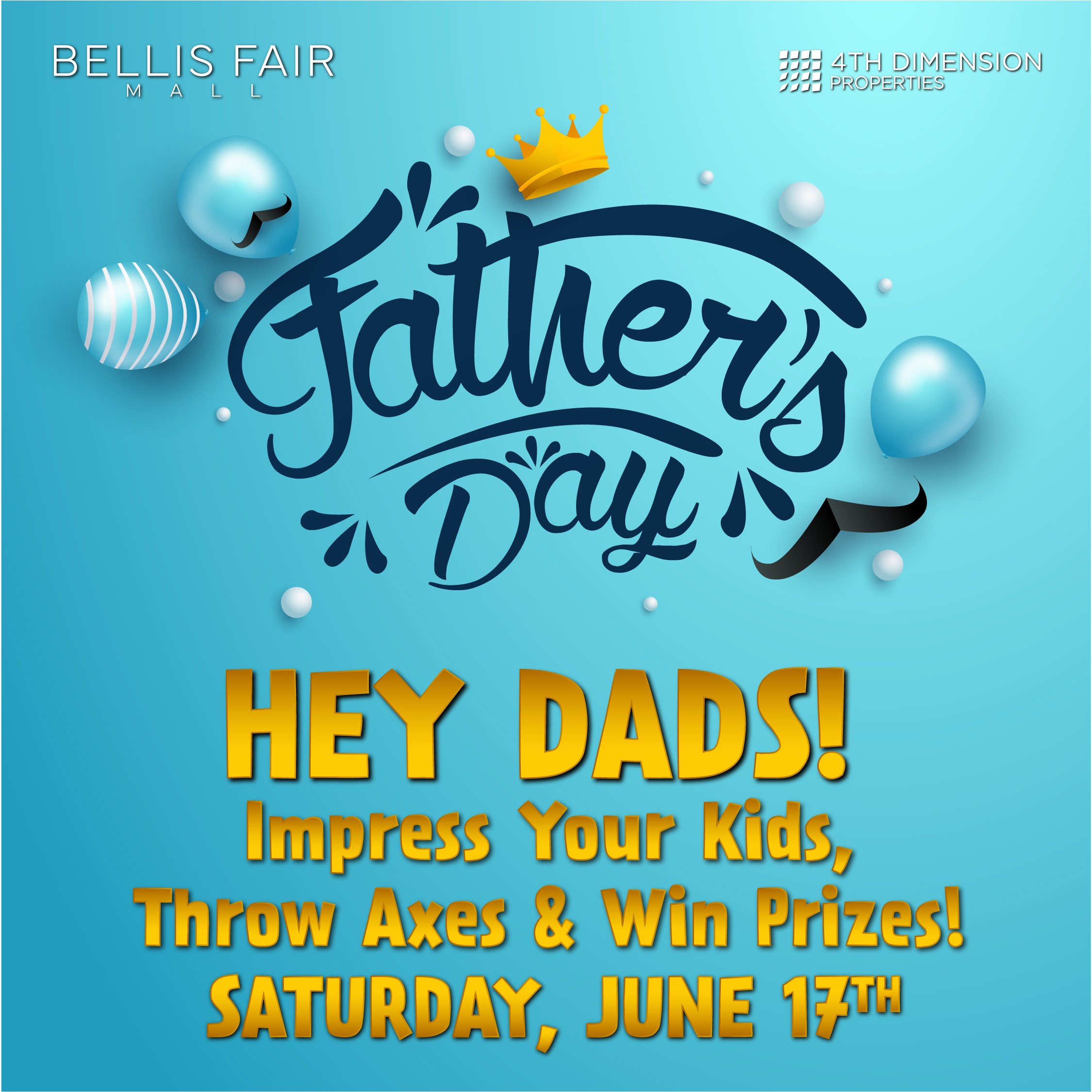 Celebrate Father's Day at the mall with us!
Dads bring your kids down for some plastic axe-throwing fun!
Win prizes while showing off your skills with your child at this wonderful event.
Click below for more info about the event.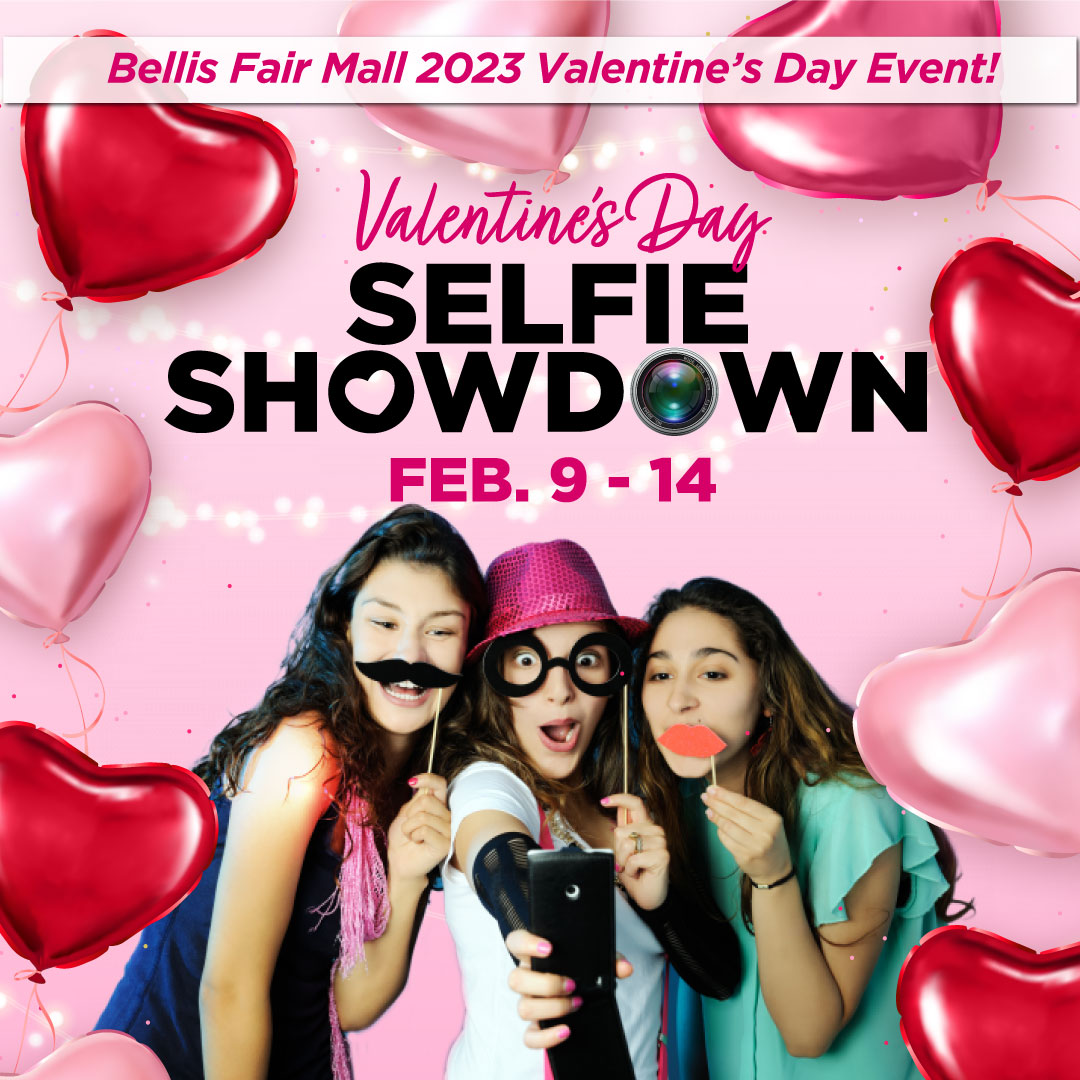 Come participate in the Bellis Fair Valentine's Day Selfie Event and enter your picture for a chance to win a great prize from one of our local stores and from new ownership. Find any of our beautiful backdrops within the mall and take as many pictures as you want. (Click link below to see map)
Pictures must be published on our facebook page or submit them at our management office  located in the mall.
It doesn't matter whether you want to come dressed in your sunday best or take some selfies in your sweats, have matching outfits, or go retro. We want everybody to feel the Love this Valentine's Day! So be creative, just keep it PG, we are a family mall after all!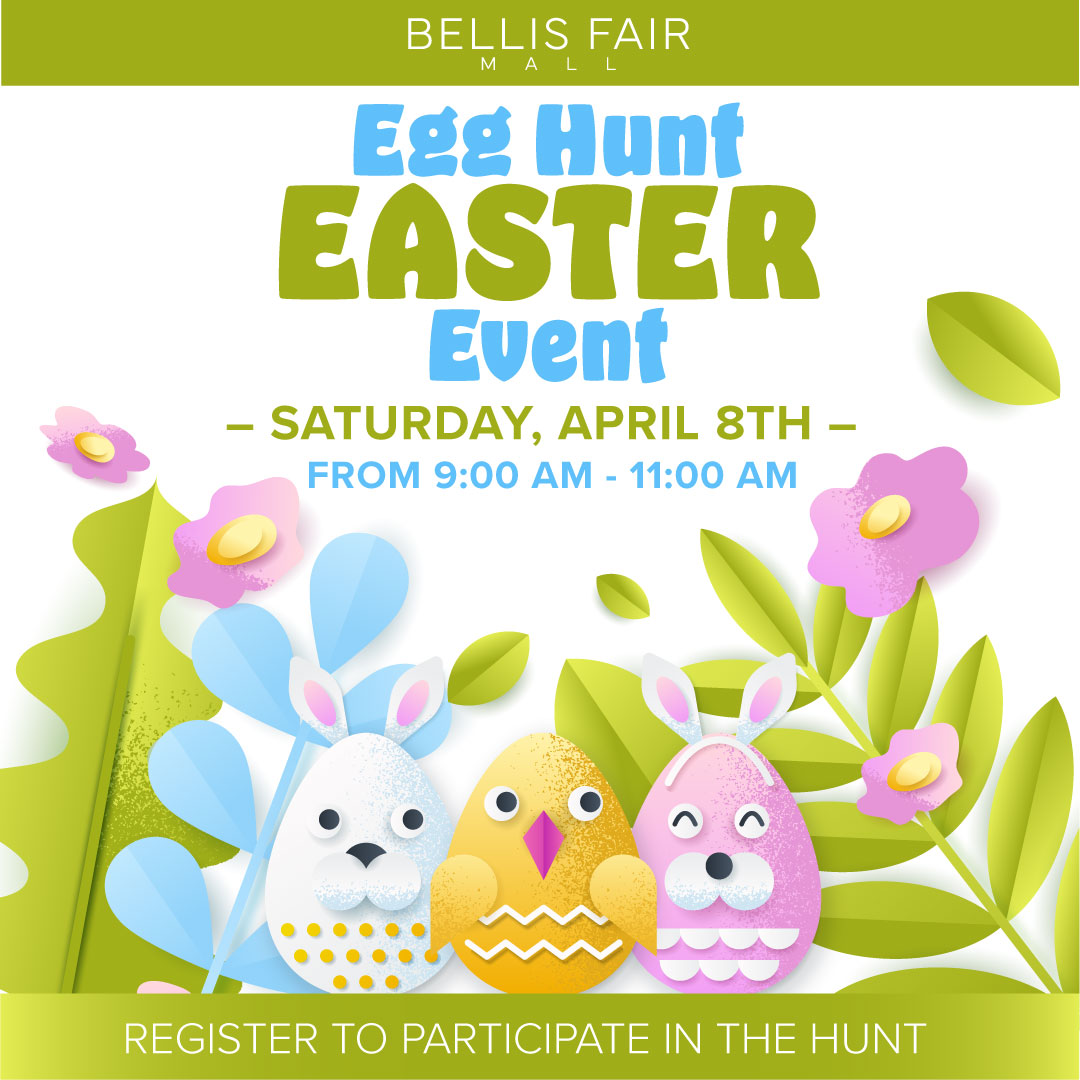 Bring the kids for our huge easter egg hunt, easter coloring, and pictures with the Easter Bunny! Kids age 10 and under can hunt for over 1000 eggs filled with candy, toys, prizes and offers from over 25 participating mall stores!